Start playing Slots online now!
The Top 10 Weirdest Online Slots Ever Produced
Play Slot Games Online Now / The Best Slot Game Sites
10 Weirdest Online Slots Ever Produced
In the vast, vibrant world of online slots, there's something for everyone. From the usual fruit-themed slots to the historic Egyptian and Nordic adventures, there's no shortage of themes. But today, we're venturing off the beaten track to explore the ten weirdest online slots that have ever graced our screens.
10. Judge Judy Slot (IGT)
Kicking off our countdown is a slot based on an unlikely television character – the no-nonsense, gavel-wielding Judge Judy. This slot features actual video clips from the show, with Judy Sheindlin's signature eye rolls and sassy retorts as the reels spin. A peculiar theme indeed, but certainly a hoot for fans of courtroom drama.
9. Ninja Fruits (Play'n GO)
Mixing ancient ninjas and juicy fruits might not be the first thing that comes to mind when thinking about slots, but that's exactly what you get with Ninja Fruits. Watch the animated ninjas slice watermelons, oranges, and strawberries for your wins. It's weirdly mesmerising.
8. Karate Pig (Microgaming)
Slot number eight presents us with a martial-arts-loving pig. Karate Pig is an amusingly peculiar slot, complete with a porky protagonist that moonlights as a sushi chef. Between karate bouts and sushi making, there's never a dull moment with this offbeat slot.
7. Invaders from the Planet Moolah (WMS)
Featuring cow-abducting aliens, this slot takes the weird factor up a notch. Invaders from the Planet Moolah provides the quintessential, out-of-this-world experience with its unusual combination of bovine and alien icons cascading down the reels.
6, Fish Party (Microgaming)
Imagine fish throwing a party underwater. The result is Fish Party, a quirky and delightfully weird slot filled with party-hungry, anthropomorphic fish. This colourful underwater rave never fails to make a splash.
5. Machine Gun Unicorn (Genesis Gaming)
Half unicorn, half machine gun – this slot embraces the weird wholeheartedly. The sparkly, rainbow-loving unicorns of the world get a badass twist in Machine Gun Unicorn, a slot that genuinely defies logic but entertains in equal measure.
4. Attack of the Zombies (Genesis Gaming)
Zombies have invaded many genres, but the spin here is truly weird. Instead of humans, we have zombie-hunting maidens taking on aristocratic zombies in Attack of the Zombies. A bizarre take on the zombie apocalypse, this slot is oddly captivating.
3. Wonky Wabbits (NetEnt)
Coming in third, Wonky Wabbits features cross-eyed, vegetable-loving rabbits with a weirdly endearing aesthetic. This slot certainly takes a walk on the wild side of the garden, offering players a strange yet amusing gaming experience.
2. EggOMatic (NetEnt)
This slot introduces players to a group of robotic chickens that lay golden eggs. EggOMatic, with its strange theme and impressive 3D graphics, gives a whole new, peculiar meaning to the phrase 'the goose that lays the golden eggs.'
1. Sushi Bar (Betsoft)
Topping our list of the weirdest online slots ever produced is Sushi Bar. Who would have thought that pieces of sushi could be so entertaining? With a sushi chef as your host, this game takes the sushi obsession to a new, odd level, making it the weirdest – and perhaps most appetising – slot on our list.
In the world of online slots, creativity knows no bounds. These slots may be a little weird, maybe even totally out there, but they offer a unique and entertaining spin on the usual casino fare. Whether you're up for some courtroom drama or a journey through a sushi bar, these eccentric slots await your adventurous spirit. Dive in, have a spin, and enjoy the weird and wonderful world of online slots.  Click the following link for the best slot sites to play at in the UK and get weirded out today!
Play Slot Games at Our Recommended Online Casinos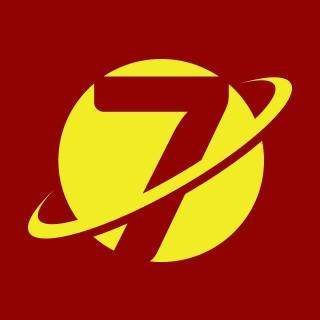 Insanely generous bonuses Huge range of free play casino games 400+ slot games on offer
The Most Frequently Asked Slot Games Questions
Our Recommended Games of the Week