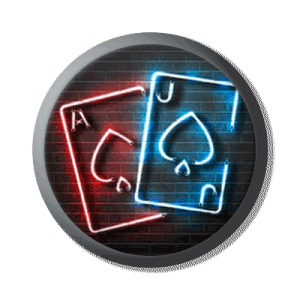 Blackjack Strategy - Everything You Need to Know
On this very page, we here at Blackjack.org are giving you the no-nonsense lowdown on everything you need to know about blackjack strategy. 
Play Top Online Blackjack Now / The Best Online Blackjack Sites
Blackjack Strategy, Explained
If it sounds like there's a lot to learn, we get where you're coming from. However, once you know these rules, we guarantee it will improve your blackjack game. If you put the time into reading and remembering these strategy rules, you will see results. 
Splits: 

Always split Aces

Never split tens

Always split 8s

Split 9s if the dealer has 2-9, but you should stand on 7

Split 3s, 2s, and 7s if the dealer has 2-7, otherwise hit 

Split 6s if the dealer has 2-6, otherwise hit 

Split 5s if they have 2-9, otherwise hit 

Split 4s if the dealer has 5 and 6, otherwise hit
You should stand on:

Soft 20

Soft 19, if the dealer has a 6, otherwise hit

Soft 18 and 17, if the dealer has 2-6, otherwise hit 

Soft 16,15,14 and 13, unless the dealer has 4-6, otherwise hit

Always stand on a hard 17

13-16 should always stand unless the dealer has a 2-6, in which case you should hit

11 always doubles

8 always hits
This is a very basic blackjack strategy. Memorize this and it will pay off! 
In the Knockout Card Counting (KO Count) system, all card values are the same as in the Hi-Low system, except for the value of the 7 [take a look at the book Knock-Out Blackjack for a more detailed look at the system]. In the KO system, the seven is considered a low card and a plus value, while in the Hi-Low system it is considered a neutral card. Another difference between the two strategies is that the KO Count System is not a balanced strategy whether the Hi-Low Count and Hi-Opt strategies are.
The fact that it is unbalanced makes KO Count a Level One Strategy. This means that if you begin at zero and count down the entire deck using the Knock-Out Card Counting Strategy, you are not going to finish on zero. In the Hi-Low method, the seven is neutral –however, it is a plus one in the Knock out blackjack counting method– so it adds four more points to the deck. If you've counted the cards correctly with this system, you'll finish on a positive four.
To use the Knock Out card counting system you will want to keep a running total throughout the game. So if you start at zero and a low card is played, you'll add one. Now your total is 1. If the next card comes low, add another point; when a high card is dealt you can subtract one. When a new hand is started the count continues — it does not refresh until a new shoe is shuffled. A count that is high in either direction indicates that the deck is heavy on the high or low side. A high positive count indicates smaller cards are left in the deck, while the opposite is true with a high negative count.
Where to begin the KO Count
A formula called "Initial Running Count" or IRC is used to determine what number the count will start on for blackjack rules. If you're only playing with one deck of cards, the count will begin at zero; however, when using the KO System, the count does not automatically start at zero –you'll want to refer back to the specific IRC for your situation.
As with any blackjack card counting system, you will want to practice the system at home with a deck of cards over and over again until you have it perfected. To cross check yourself, remember that after you've counted down the entire deck you'll end up with a positive 4. You need to be able to keep a running count of the cards without moving your lips, pausing, or making any expensive mathematical mistakes.
Once you've become accustomed to this system, there are some things that you can effectively train yourself to do to pick up your counting time.
Tips to improve your game
Train yourself to recognize cards that cancel each other; for instance: a negative card cancels out a positive. So a two and a king would cancel each other out.
Deal and learn to count cards in pairs, using this method like flash cards. Once you train your brain to know that 2 + k = 0 and k + k equals 2 and so forth, you will find your counting time significantly reduced. A good goal when playing blackjack for real money would be to count an entire deck two cards at a time in 25030 seconds.
Hi-Lo Count Blackjack Strategy
One of the most popular, and easiest blackjack card counting strategy is the Hi-Lo Count, the reason this strategy is so popular is that it is simple to learn and easy to implement. Each card in the deck is given a value of either -1, +1, or 0. The total value of a 52 card deck is zero.
The system is also known as the Plus/Minus system was originally introduced by Harvey Dubner as a remake of Edward Thorp's slightly more involved Ten-Count blackjack card counting system. This system isn't widely used by professional blackjack players, but for hobbyists, and those playing while on vacation, or just starting out it's quick and easy to learn as well as simple to put into use at a live blackjack table.
The Hi-Lo Count strategy is basically a simple way to keep track of high cards left in the deck. This system is called a 'balanced system'; if every card in the deck was counted down the balance would be zero.
The smaller cards in the deck are given a value of +1 (cards 2-6). The middle cards or "Neutral Cards" 7-9 are given a zero value, or +0. The face cards, or big cards, 10, jack, queen, king, and ace are all given a -1 value.
Implementing the Hi-Lo Count
The counting begins when there is a new shuffle and a new shoe is introduced in a game of blackjack. The table count at this point is zero. As cards are shown, you add 1, subtract 1, or add 0. If we're starting at zero, and your count is 0 (the beginning of a new shoe, or new deck of cards) and a king is dealt the table count becomes -1. If a 3 is dealt next the count becomes 0 (-1 plus +1 equals 0). The higher your count, the more likely the deck has higher cards left. I deck that favors high cards is advantageous to know. It is true that a show heavy in high cards is just as good to the dealer as the player, knowing there is a better chance of a high card to come can make some of those tough decisions a little easier. Also, just the opposite, if the count is low and you are faced with a hard decision with a hand totaling 16 against a dealer showing a 9 for example, you can take a hit knowing that a low card number is likely to come.
The more cards dealt and counted, the more accurate the blackjack Hi-Lo Count method is. blackjack rules have no guarantees, as it wouldn't be gambling if there were, however, the use of blackjack strategies can improve your odds, and give you a better CHANCE of winning.
Play Top Blackjack at Our Recommended Online Casinos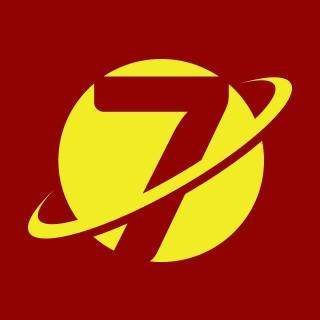 Insanely generous bonuses Huge range of free play casino games 400+ slot games on offer
The Most Frequently Asked Questions About Blackjack Strategy