Start playing blackjack online now!
The Best Online Casinos for Your Device and Mobile Gaming
We've done all the hard work for you, checking out the sign-up processes, banking options, casino games available, and more. You can sit back, relax, and make the right gaming choices right here and right now.
Play Top Mobile Casino Now / The Best Mobile Casino Game Sites
Playing Online Casino on Mobile Devices
The best thing about online casino gaming is that you can use literally almost every popular mobile device across all operating systems to play it on!
Whether you prefer to play only our mobile device or tablet or are an iOS, Windows, or Android fan, there's definitely a whole range of awesome online casinos to suit your device's needs! 
And there are actually two ways to play your casino games on mobile devices! Most online casinos have awesome mobile versions of their casino sites, which you can connect to by visiting the casino's URL from your device's browser. 
A second way is a bit less common but no less awesome — dedicated apps for different operating systems. Casino sites use these less and less nowadays since their mobile site option is so popular, but if that interests you, then make sure to check out if your casino has strict apps for your device's operating system! 
Playing casino games on mobile: no matter your mobile phone, as long as you have a WiFi connection or internet service, you should be good to go — as long as your device supports the internet, that is!
By Android: most Android phones are highly compatible with mobile casino gaming, and some online casinos even have apps for Android devices! Make sure your Android operating system is updated to the latest version for the best experience while playing.
iOS devices: whether you're looking to play on your iPhone or iPad, iOS devices are also hugely compatible with mobile casinos and online casino sites. Some casino sites even offer iOS-specific apps, although, as with Android phones, you should always make sure you have the latest iOS version running on your device to keep things running smoothly and the fun going as long as you want it to.
Other tablet devices: whether you're Samsung or Windows fan, Android and Windows-based devices can also enjoy the fun! Whether you choose to play on the casino's mobile site or decide to have some more app-based fun, your device should be ready and waiting to load up whatever you need it to.
Play the Best Free Casino Games on Your Device
Playing on your mobile device? No problem! Find all of the best free play casino games online — you won't even need to sign up to the casinos either! Experience all of the thrills of playing free casino games while you go about your business. 
Just because you're on mobile doesn't mean you can't be rewarded! Check out all of the top bonuses you could be getting. There might also be mobile-only bonuses waiting for you! Check out our list of the best mobile bonuses and scoop them up!
The best way to experience free spins is while you're playing from your mobile device because the fun never needs to stop! Here's our roundup of the best free spins you can expect to find, so you can get to spinning and winning in just a few clicks' time!
Check Out Our Recommended Online Mobile Casinos for Every Device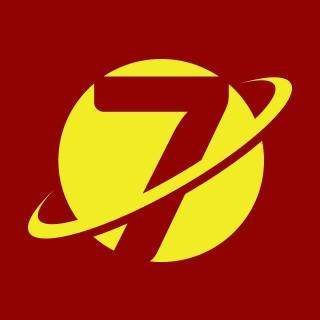 Insanely generous bonuses Huge range of free play casino games 400+ slot games on offer
The Most Frequently Asked Questions About Playing from Mobile Devices