Start playing Slots online now!
The Highs and Lows of Slot Machines:  Understanding Variance
Play Slot Games Online Now / The Best Slot Game Sites
The Highs and Lows of Slot Machines
As you walk into the bright, busy, and wonderfully bedazzling world of casinos, slot machines stand like a colourful brigade, enticing players with their inviting screens and the prospect of a huge payout. But there's more to the magic than meets the eye. Behind the glitzy exterior lies a world of variance that can make the difference between your ultimate win or loss.
The Essence of Variance

In the heart of every slot machine, there's a complex algorithm defining its 'variance'. This term essentially describes the risk level of the game. High variance slot machines are high-risk, high-reward propositions, offering less frequent, but potentially larger payouts. Conversely, low variance slots provide more frequent, but typically smaller wins.
It's crucial for players to understand this dynamic because it impacts how you should approach different games and helps you manage your bankroll effectively.
The Thrill of High Variance Slot Machines

High variance slot machines are the daredevils of the casino floor. They promise massive rewards, but with a catch – wins are less frequent, and you might need to play for a longer time (and potentially invest more) to hit the jackpot.
Book of Dead by Play'n GO is a classic example of a high variance slot. Its Egyptian-themed, adventurous gameplay is popular amongst those who enjoy high-stakes gambling. While the rewards can be immense (up to 5000 times your bet), it requires patience, resilience and a solid bankroll.
Another high variance favourite is Microgaming's Immortal Romance, a vampire-themed slot that can deliver substantial payouts. However, be prepared to spin a lot before you get to the sweet spot.
High variance slots are the perfect choice for thrill-seekers, players with deeper pockets, and those who are willing to stick around for the potential big win.
The Comfort of Low Variance Slot Machines

Low variance slots are the gentle, comforting presence on the casino floor. They offer a soothing predictability with frequent, but generally smaller payouts. For players on a budget, or those just looking for entertainment, low variance slots are the perfect choice.
Starburst by NetEnt is a perfect example of a low variance slot machine. Its beautiful gems and calming gameplay captivate players who seek consistent, smaller payouts. Winning isn't a rare occurrence with Starburst, though the wins are usually modest.
Another standout low variance slot is Play'n GO's Moon Princess. This Manga-themed slot machine is filled with fun features, and while its payouts are typically smaller, they occur quite regularly, offering players a steady, enjoyable experience.
Low variance slots are suitable for those with a smaller bankroll, beginners learning the ropes, or players simply looking to enjoy a leisurely time.
To Each Their Own

High variance or low variance – which to choose? Ultimately, it comes down to personal preference, the thrill of the chase or the comfort of smaller, more frequent wins. It's important to understand the distinction and what it means for your gameplay and bankroll management.
Just remember, regardless of the slot machine's variance, the golden rule of gambling still applies: only bet what you can afford to lose. After all, in the end, it's all about the fun of the game.  If you fancy playing some slots today with a generous welcome bonus, head over to Best New Bingo Sites and check out their UK slot sites.
Happy spinning!
Play Slot Games at Our Recommended Online Casinos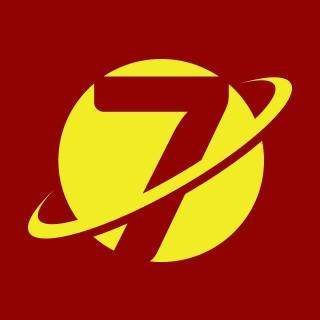 Insanely generous bonuses Huge range of free play casino games 400+ slot games on offer
The Most Frequently Asked Slot Games Questions
Our Recommended Games of the Week