Stanford Wong is mostly well known as a gambling author in addition to his public status as one of the great professional gamblers and blackjack pioneers. He was born in 1943 with the as John Ferguson. Wong has made several public appearances in the gambling world such as several televised blackjack tournaments.
Wong also owns his own publishing house called Pi Yee Press. He created a blackjack analyzer software for his own use and then later released it to the public. Wong's offering was one of the first-ever commercially available blackjack odds analyzing systems on the market. Among Wong's writings, he's most commonly known for his work Professional Blackjack, which was published in 1975, this is in addition to several other books written by Wong focused on the world of gambling.
At a very young age, Wong learned he had an affinity for figuring out how games work. By age twelve he became interested in blackjack and began trying to figure out expectations while using a calculator. He then read up on card counting and became a master at the skill. He then began playing cards in 1976 while teaching a finance course at San Francisco State. At the same time, he was working toward his Ph.D. at Stanford. In his last semester teaching at the college, he agreed to receive a salary of one dollar so he wouldn't have to attend staff meetings. This way he would have more time to pursue his gambling career.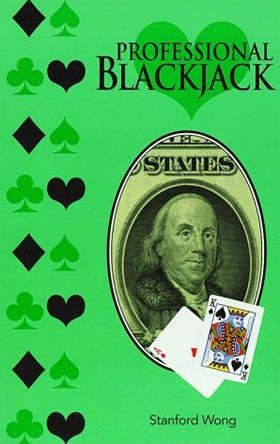 During the eighties, Wong became so popular that terms in blackjack were named after him. The term "Wong" or "wonging" meant a specific advanced technique in blackjack that involved watching card play and not wagering. When the card count moves in your favor then a player can make a move. A player should continue to wager and play only while the card count is in their favor. "Wonging" is why certain casinos have signs posted that say "no mid-shoe entry".
Wong has achieved many accomplishments in his lifetime. He is one of twelve members in the Blackjack Hall of Fame. He has also been a consultant or reviewer for researchers and blackjack writers. In 1979 he started a monthly newsletter on blackjack. It was then made into major journals for blackjack players. As of now, the newsletter is still available on Wong's website and it gives information on the rules and conditions of the United States and other countries' casinos.
The name Stanford Wong is a pseudonym. His first choice was Nevada Smith but it was already taken. A friend who was taking the same PhD program as Wong helped him choose the name. He said the first name was for their alma mater and the second name Wong was for an Asian effect, a "mystique of the Orient".
Wong currently lives in La Jolla California with his wife. He has two grown children who are married and have their own families. His press company, Pi Yee Press, is now based in Las Vegas. He also has a sports gambling website and is also contributes to the site. He has a blackjack site as well but does not play professionally anymore.