James Grosjean was a graduate student at the University of Chicago when he started taking up blackjack professionally. At a young age, Grosjean could recognize and calculate numbers almost on the spot. However, it wasn't until he saw his first dealer hole card that he realized he could use mathematical analysis to take advantage of the house.
The result of that first sloppy deal he encountered allowed James Grosjean to organize his mathematical findings into what would later be his landmark book on "card counting," or the means by which a player can change blackjack odds in their favor. The book, which was aptly named "Beyond Counting: Exploiting Casino Games from Blackjack to Video Poker," was released in 2000.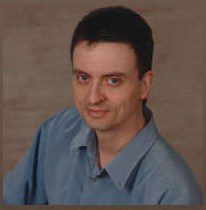 The publication holds a similar status to poker professional Doyle Brunson's first "Super System" book, which is widely regarded as the Bible of Poker. Beyond Counting is still a must-read for any serious blackjack player, and it provides detailed theories into card counting, hole carding, and dealer shuffle tracking. The book also covers the mathematics one would need to fully master the game, as well as psychological and mental aspects many people should consider when sitting in for a session.
The book's calculations are well-written and easy to understand and can give readers a chance to come up with their own formulas when put in certain spots at the blackjack tables. He also discusses how to take advantage of other popular table games such as Let It Ride, 3 Card Poker, and Caribbean Stud. It is an all-encompassing piece of work that is best understood by people who are not mathematically challenged.
His work as a respected author and blackjack player would not end there though.
James Grosjean is perhaps best known for his advocacy work for blackjack players' civil rights. He won paramount cases against casino giants like Imperial Palace and Caesar's Palace, as well as security firm Griffin Investigations.
His first successful lawsuit stemmed from a 2000 altercation that originally started when Grosjean and a friend were illegally detained by Caesar's Palace security for suspicion of card counting, they would be arrested and sent to county jail. But as his friend was released the next day, Grosjean would remain locked up for an additional 4 days. A few weeks later, Grosjean was physically assaulted by Imperial Palace security guards when he walked in to find a blackjack game to play. Knowing he was being eyed before he could even sit down, Grosjean tried to exit the building, but security would once again detain and interrogate him wrongfully.
A Clark County jury found Imperial Palace guilty of violating James Grosjean's rights, and he was awarded $399,000 in total compensation from the incident (statutory limits caused the original judgment of $500,000 to be reduced to that final figure).
His second successful lawsuit would make James Grosjean a modern-day hero in the blackjack community. In September 2005, security consulting group Griffin Investigations was forced to declare bankruptcy after Grosjean and his legal team won their defamation lawsuit against the popular casino security consultation company. The legal fees and subsequent $105,000 judgment that Griffin Investigations had to pay during the legal proceeding were apparently enough to make them file for Chapter 11. That was a day where many blackjack players would breathe a collective sigh of relief.
Shortly after that landmark win, James Grosjean would be inducted into the Blackjack Hall of Fame in 2006. He would become the youngest person to ever be enshrined. The panel of 21 of the most esteemed blackjack authorities found it to be very fitting that a man like Grosjean join the ranks of such greats as Edward Thorp and Max Rubin.
It is a known fact the James Grosjean is still playing blackjack at casinos all around the earth, wearing disguises to keep his identity a secret from security personnel.